By Cate the Great
Two of the most important things in my life coming together beautifully – metal and art. Below are a few select albums and the famous artists whose work was used for the covers. The artists I chose are notable not just for their album artwork, but for having established careers beforehand in other media, thereby creating wonderful collaborative work. There are oodles of great artists who are known for their metal covers (you can see few at the bottom) but this list is more about artists that have created widespread acclaim for not just album art.
Artist: Peter Nicolai Arbo/Frank Bernard Dicksee
Period: Romanticism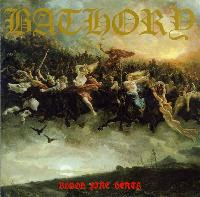 I have a personal vendetta against those in the Art History field when it comes to teaching about the Romantic Period. Artists from the UK and Germany are spotlighted, while the Scandinavian artists don't get any cred, despite their work being just as fantastical. It's just "not in vogue" to teach them right now (welcome to the art world, folks…) It's been my experience that Munch is pretty much the only Norwegian really highlighted.
Anyway, the Romantic period dominated the art, written, musical, and philosophical scenes of the late 18th century as a counter-reaction against The Enlightenment – the Romanticists placed more emphasis on emotion rather than stoic logic. As can be expected, Romantic paintings feature epic (in the true sense of the word) scenes of nature and myth, all while giving the finger to their Neoclassic contemporaries.
Bathory's Blood Fire Death's cover was done my Norwegian Romantic painter Peter Nicolai Arbo. Titled Åsgårdsreien, 1872, it's a stunning depiction of Oskerei legend. Their Hammerheart album featured a section of Funeral for a Viking, 1893, by Sir. Frank Dicksee, another Romantic painter from England who also painted legendary scenes.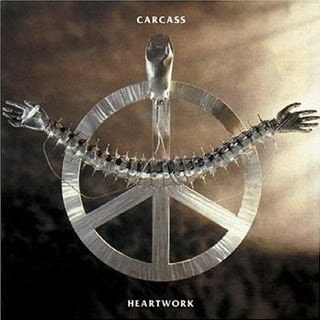 One of my favorite artists of all time, H.R. Giger's work is recognizable by many but identified by few. Giger's works feature biomechanical forms and sexual imagery, and have influenced many horror, tattoo, and fantasy artists. In traditional Surrealist fashion, Giger's work also deals with dreams and sleep disorders. Most of his notable paintings were created with an air-brushing technique.
The designer of the xenomorph (see: Necronom IV, 1976) as well as some pretty awesome sculptures and furniture, Giger has an arsenal of album art under his Swiss belt, not to mention an Oscar. As well as the covers for Celtic Frost's To Mega Therion and Carcass' Heartwork, Giger has done covers for Sancrosanct, Debbie Harry, Pankow, Atrocity, and Danzig. His air-brushed painting Landscape XX, 1973, was used for the Dead Kennedy's album Frankenchrist and subsequently led to a criminal trial over obscenity. Google it and perhaps you'll see why.
Born in New York, this notable fantasy artist had his first comic published at 16, at a time when the rest of us were playing air guitar on our printed sheets. Compiling an impressive resume of comic and poster art, book covers and illustrations, Frazetta became a major influence in the world of sci-fi and fantasy artwork. He collaborated with Bakshi on the film Fire and Ice and his work has graced the pages of Heavy Metal many a time.
Frazetta is well known for the cover art for the first three Molly Hatchet albums and for Nazareth's Expect No Mercy. After a career that spanned 50 years he sadly passed away last year after a stroke. His painted portrait of Conan the Barbarian sold for over a million posthumously. His son, Frank Frazetta Jr. is also an artist.
Website: http://frankfrazetta.org/ (unofficial)
Artist: Andres Serrano
Period: American Photography/Shock/"Degenerate" Art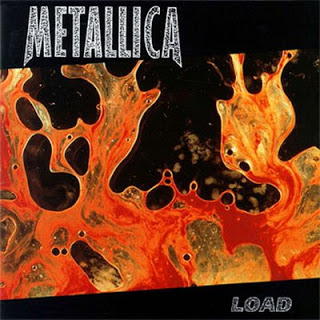 Yea so, we're not going to talk about Metallica themselves, but I will note that I consider these covers are more brutal than the music they grace.
New York-based artist Andres Serrano is an American photographer whose art created quite a stir in the latter part of the twentieth century. He, along with Robert Mapplethorpe, were targets during the "culture wars" of the 90's and their works fueled many discussions surrounding the offensive nature of certain art and artistic freedom. Many of his pieces feature body fluids and the juxtaposition of the sacred and the profane, such as his famous
Piss Christ
, 1987, which features a crucifix submersed in the artist's own urine.
Serrano directed the Godflesh's video for "Crush My Soul" and his two of his photographs were used for Metallica's Load and Reload albums. Load features the photograph Blood and Semen III, and Reload features Piss and Blood.
Artist: Dave McKean
Period: Comic art/Mixed Media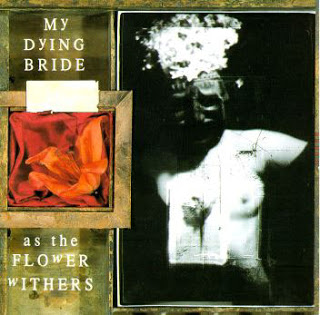 If you've ever picked up an issue of Sandman, or a general fan of Neil Gaiman's work (which I'm sure some of you are), than you are no stranger to Dave McKean's haunting multi-media work. McKean utilizes a mixture of photography, found art, collage and other mediums to create his illustrations, and had collaborated with Gaiman on numerous occasions. He's done covers for My Dying Bride, Fear Factory, and Dream Theater.
Apart from having his work featured on a large ménage of albums and comics, McKean also writes, has illustrated children books, created artwork for a series of stamps, and directed the fantastic film MirrorMask.
Website: http://davemckean.com/
Artist: Hieronymus Bosch
Period: Northern Renaissance/Early Flemish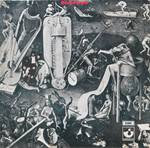 Ok, so it's not like the guys went to Hieronymus Bosch to ask him to do the cover of Deep Purple (1978), since about 400 years and a few furlongs separated them from each other, but I'm including this album because it was in a sense a collaboration of pioneers. Deep Purple are considered (by some) to be the definite precursors to modern metal, while Bosch is credited as an extraordinarily early Surrealist (he at least had a heavy influence on the latter movement).
What is on the cover of the self-titled album is just a snippet of the Bosch's masterpiece triptych The Garden of Earthly Delights, c.1500. This particular scene is from the "Hell" portion of the work, where all the sinners are getting tortured in methods fitting to their sins. Ironically, Bosch was not big on music – we see musicians getting sodomized with their own instruments, as well as an ice-skating platypus, shitting monsters, and a bunch of other ungodly crap that seems unconceivable considering the time period in which he worked. Apparently he was super religious, but, I mean, LOOK AT IT. Metal.
Here's a bit of trivia for you – Hieronymus is Latin for Jerome. His name is carried on not only by his art, but also in the name of a pretty righteous Russian death metal band.
Artist: William Adolphe Bouguereau ("Boo-Goo-Row")
Period: 19th Century French Academic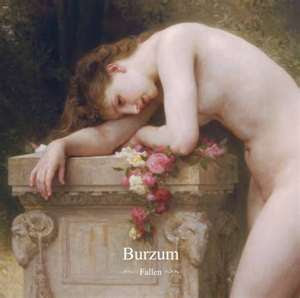 BOOM! Out of nowhere Mr. Vikernes hits us with this cover – a snippet from Bouguereau's painting
Elegy,
1899. Bouguereau's body of work contains mostly pastel portraits of naked ladies and cherubs, a stark difference from the frost-bitten landscapes Mr. Vikernes usually gives us. I was just as suprised as everyone else when this cover surfaced. For those of you out of the loop, the album was relesed March 7th.
Bouguereau must be big in Norway, or something. Gorgoroth also a used a section of his painting Dante and Virgil in Hell, 1850, for their 2006 album Ad Majorem Sathanas Gloriam. This painting is actually quite badass, and features a sweet knee-to-the-back move.
Notable Contemporary artists who do metal covers: Chris Moyen (Incantation, Beherit, Archgoat), Dan Seagrave (Entombed, Gorguts, Vader, Suffocation), Travis Smith (Naglfar, Opeth, Eluveitie), Stephen Kasner (Runhild Gammelsæter, Klyst, Isis, Sunn O)))) and many more wonderful artists whom I don't have time to list. Finally, Wes Benscoter (Slayer, Black Sabbath, Sinister) and who did one of my favorite covers of all time for Cattle Decapitation's Humanure.
Notable Metal Musicians who are also artists: Kristian Wahlin, John Haughm, Yoshiko Ohara, Rob Zombie, Laura Pleasants, Mike Scalzi and more.
Have any ideas for covers/artists I missed? Lemme know!
Till later (and possibly a graduate level course)
-Cate the Great