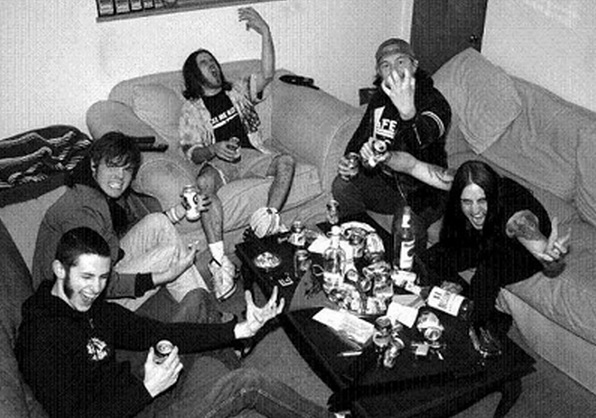 Yeah!!  It's party time up at the studio for this episode of Malicious Intent!!  Judge Dredd may be flying solo for this week, but he still brings the fun with some badass party metal hymns!!
A lot of this music brings back memories of my college days during my early/mid-20s when I lived with the Commissar of Doom.  We spent many a night drinking Miller High Life, watching movies cult movies, and, of course, listening to metal!  This was around 2006-2007, so this was at the pinnacle of "party thrash", not to mention just a bunch of killer metal releases in general.  What a time it was to be alive!
Unfortunately, we're now both more or less settled down and living fairly boring lives compared to the old days, but that doesn't mean that we still can't hesh out on these tunes every now and then and allow our minds to travel back to the glory days of the past!
Enjoy!
PLAYLIST:
  Judas Priest (UK)
  Mercyful Fate (Denmark)
  Iron Maiden (UK)
  Motörhead (UK)
  Children of Technology (Italy)
  Speedwolf (USA)
  High on Fire (USA)
  Young Bull (USA)
  Alabama Thunderpussy (USA)
  Tankard (Germany)
  Slayer (USA)
  Deathhammer (Norway)
  Melting Point of Bronze (USA)
  Hammerlord (USA)
  Iron Reagan (USA)
  Municipal Waste (USA)
  Melechesh (Israel)
  Absu (USA)
  Skarp (USA)
  Truckfighters (Sweden)
  Wo Fat (USA)
  Eyehategod (USA)
  Crowbar (USA)
  Agoraphobic Nosebleed (USA)
  Soilent Green (USA)
  Torche (USA)
  Acid King (USA)
  Humo del Cairo (Argentina)
  Red Fang (USA)
  Baroness (USA)
  Bölzer (Switzerland)