I will preface this by saying this is probably the most curmudgeony end-of-the-year write up that I have ever done. Fitting that it's also the end of the first year of my 3rd decade on this hell called Earth and I'm quickly approaching 20 years of listening to Metal. So, just the natural course of things I suppose.
The older I get, the more I find myself attracted to the realer, rawer side of heavy music. More and more, I tend to avoid a lot of Metal music that is not firmly rooted in the "Real" (i.e. no fantastical elements). With some exceptions, I also tend to avoid anything that's overproduced, and I'm glad there are bands out there who don't believe that EVERYTHING should be quantized. I feel like that just takes away any emotion and power from music that SHOULD foster emotion and power within the listener. In fact, there seems to be quite a blowback from bands of all subgenres rejecting the still-current trend of over-digitizing music. But, of course, this rejection of quantization and over-digitization doesn't guarantee great results.
A lot of the bands that seem to reject quantizing and over-digitizing are too often bands that are merely repeating what has been done before, and thus are trying to maintain the sound quality of some past era. Whether Black Metal, Death Metal, Doom Metal…I keep hearing more and more retreading every year. And the fact that we have had various "retro" waves (Thrash, Death, Proto/Occult and now Doom) is all the more telling that Metal is in serious need of a creative boost.
Concerning my Metal tastes, what I've found most appealing in the last few years is excellent songwriting with either emotional or mental depth (or both), excellent musicianship that avoids overly complex noodling, various qualities that make a specific band distinct or unique, and for Satan's sake, bands that sound MODERN. Obviously, all of these characteristics are pretty subjective, but such is the nature of music taste. *
Of current trends in Metal music, I am most impressed with the skronky Black Metal (aka the house that Deathspell Omega built), Post-Black Metal, and skronky Death Metal (aka the house that Gorguts built). However, I feel like these three styles are approaching over-saturation status rather quickly. I am also enjoying a lot of these bands that I hear combining Hardcore, Crust, and Black Metal in a variety of interesting ways, though many of them come off as being too derivative. Finally, I heard a fair amount of really good Grind/Powerviolence this year. While I love Grind/Powerviolence, they are two subgenres that don't produce a lot of memorable songs and albums. Bands like Unrest, Die Choking, Cloud Rat, and of course, the godfathers of Grind themselves, Napalm Death, have proven this notion wrong this year.
To me, bands that really pushed the envelope this year include Gnaw Their Tongues, Deafheaven, Liturgy, Igorrr, Cloak of Altering, Orakle, Aevangelist, Pyramids, Howls of Ebb, and Dendritic Arbor amongst others. The thing is, I don't even like some of these bands that much, but I fully acknowledge their unique sound and their pushing of boundaries. Despite how controversial Liturgy has been over the last 5 or 6 years, I don't think anyone can willingly admit that their newest album sounds like anyone else in the Metal world right now.
* Now, before you call me a hypocrite, I will explain why a
couple of my choices could be designated as having "retro" qualities.
For example, Tribulation was definitely going with a "retro" vibe with
"Children of the Night". But the thing is, their songcraft is just so
undeniably good and their unique mix of Occult/Psychedelic Rock and Death/Black Metal
really sounds like no other band out there today (although I'm sure that
will change shortly considering their recent success).
An Invisible Oranges writer basically summed up a lot my feelings quite nicely in his 2015 write up.
Without further adieu, here is Judge Dredd's Dreaded Top 10 of 2015: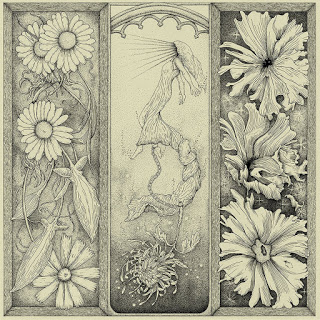 10. "Qliphoth" Cloud Rat
Hands down the most emotionally gut-wrenching Grindcore album of the year. The band alternates between really crusty, punk-driven Grind songs and slow, churning and at times, shimmering, sludge songs. I get the impression from the lyrics that the vocalist, Madison Marshall, has gone through some pretty heavy emotional shit the last couple of years. A lot of songs focus on the despair of a downtrodden everyday life. A lot of the songs are named after animals ("Raccoon", "Bloated Goat"), which makes me wonder if they're used as metaphors for the lyrics. The French Romantic poet Charles Baudelaire did this, so I wonder if he's a lyrical influence. Baudelaire often took objects (most infamously "Spleen") and would write poems centered around the object. Anyway, it was close, but this probably my favorite Grind album of the year.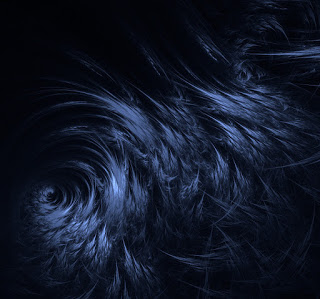 9. "Antikatastaseis"Abyssal
"Antikatastaseis" is one evil-sounding album. Albeit, there are some parts that have an almost triumphant sound to them, this album is overall psychologically dark. The record was produced/mixed to make it sound cavernous and murky, so most of the separate elements (guitars especially) have a fairly equal presence. Thus, it's difficult to distinguish each element from one another. This creates a sort of looming, chunky mass of malevolence, similar to that of Portal.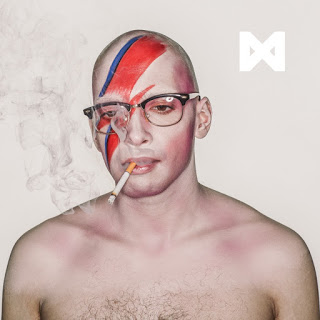 8. "The Armed" The Armed
These guys are kind of off the radar to a lot of Metal fans. They mix hardcore, noise rock, and metal, but a little less on the metal side. They obviously owe a huge debt to The Dillinger
Escape Plan, but with this release, I feel like they are moving in a
direction that is more their own. Their sound is much more focused in that there are a lot less instrumental gymnastics. Their songs are concise and violent.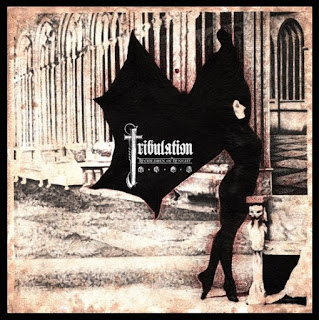 7. "Children of the Night" Tribulation
"The Formulas of Death" was one of my favorite albums of 2013. In "Children of the Night", Tribulation take a much more psychedelic/classic/occult rock approach to their already potent mix of Death and Black Metal. I still hear a lot of Dissection influence, which is obviously not a bad thing. Not much more to add that hasn't already been said about this album. Looking forward to hearing more from these guys, and I really hope they don't turn into Ghost (bleh!).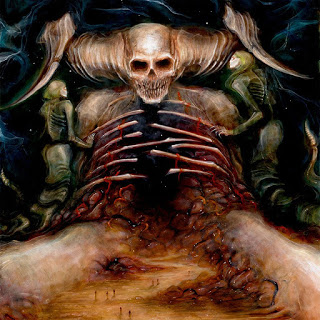 6. "Anareta" Horrendous
It seems like a few bands are starting to "retrofit" the '90-'95 Death sound (as well as other Progressive Death Metal bands of that time, such as Atheist) onto their own sound, but this record stands out for a few reasons. First, there is an unbelievable amount of emotional depth to this album, and that comes out in a lot of different ways, but especially the expressive guitars. The guitarists have almost a mournful, elegant way of expressing melody at points. There almost a lyrical element to some of the guitar melodies. Second, solidly written, memorable songs. Definitely one of the best guitar performances of the year.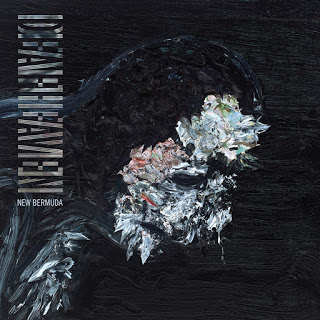 5. "New Bermuda" Deafheaven
I'm not really able to add much that hasn't already been said about this band and album. They kind of perfected the "blackgaze" sound (I hate that word) on 'Sunbather' and we've already seen some copycats in the last couple of years
(*cough* Ghostbath *cough*). So, I think it was a great move for them to expand their sound in some ways (see the "Kiss Me" by Sixpence None The Richer" part in "Brought to the Water") and to make it a bit more aggressive. They took a chance and it obviously produced great results.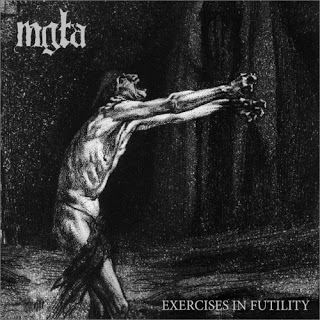 4. "Exercises in Futility" Mgla
I sort of suspected that these guys would be doing awesome things in the future when I elected to put their last full length, 2012's "Hearts Towards None", on my honorable mentions from that year. There were a lot of really good Black Metal albums that came out this year: Akhlys, Azavatar, Blaze of Perdition, Leviathan, Deafheaven, Pale Chalice, Bosse-de-Nage, etc., but Mgla stands above the pack for me. Nothing they do, at least on paper, is particularly unique but their sound is immediately recognizable. It's hard to pinpoint what's so damn good about this album, but there is certainly something hypnotic about the music.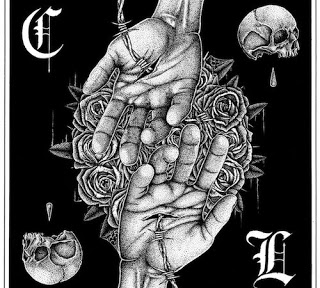 3. "Lightless Walk" Cult Leader
Easily the meanest, angriest sounding album on my list. Former members of noisy metalcore legends, Gaza, come back more misanthropic than ever before.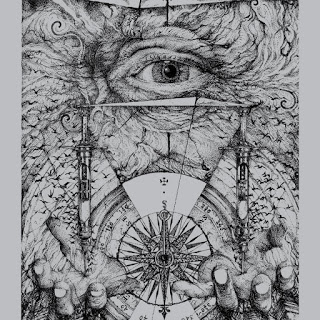 2. "Nihil Quam Vacuitas Ordinatum Est" Ad Nauseam
Holy FUCK!!! Where the FUCK did this album come from?! And how come did I see absolutely NO PRESS about this? It's really noisy in the style of Gorguts, and I mean…like, straight up ripping off of Gorguts, but it's just soooooo good. Best Death Metal album of the year BY FAR.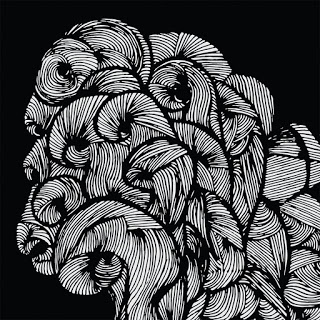 1. "One Day All This Will End" Svalbard
This album came out of nowhere for me a few weeks ago. I cannot FUCKING BELIEVE that this has not been covered more. I've seen it quite a bit in the UK Metal press, but not in the US Metal press for whatever reason. Mixing a variety of subgenres can have disastrous results, as it sometimes comes out like having jigsaw puzzle pieces mixed from different sets, but not having all of the pieces you need to create one uniform image. However, Svalbard's sound is an organic mix of Black Metal, Crust, Hardcore, Screamo, and Post Metal that is uniquely their own (I've often seen the term "Stadium Crust" thrown around…wtf does that even mean?!). The album is an emotional, dynamic journey through various aspects of our modern and digital lives.
Honorable Mentions
"In Times" Enslaved
For some reason I never really got around to listening this album more than a couple of times. As always, though, really good stuff from Enslaved!


"The Dreaming I" Akhlys
This album was so close to being on my Top 10. I love how layered this album is. The layered guitars especially create an almost orchestral element to the music.
"Grindcore" Unrest
The title says it all. A phenomenal Grind
album, kind of in the vein of older bands like Terrorizer…but BETTER.
Musically tight with dynamic songwriting and songs you can
actually distinguish from one another. Better than the newest Napalm
Death, IMHO. This album also came very close to being in my Top 10.
"Hubris in Excelsis" Scythian
Some great Death/Black/Folk/War Metal from the UK. Their first album in six years and well worth the wait.
"All Fours" Bosse-de-Nage
Another great Post-Black Metal release from these guys.
"Lore" Elder
Easily the best "stoner" album of the year. Long jams that don't get boring.
"Sentient Village//Obsolescent Garden" and "Romantic Love" Dendritic Arbor
The almost psychedelic way that this band uses the murky production value combined with their noisy electric guitar collisions (that's what it sounds like) makes "Romantic Love" the most nausea-inducing Metal albums of the year – and one of the best. They kind of encompass a strange intersection of Noise, Powerviolence, and Black Metal. The new single from "Sentient Village//Obsolescent Garden" is a bit more produced and sharp. Truly bizarre and whacked out, and terrifyingly unique.
"Death, Endless Nothing and the Black Knife of Nihilism" Adversarial
Great, evil Death Metal from the Great White North!
"Maktbehov" God Mother
I have a soft spot for Powerviolence/Grind/Punk kind of stuff, but the band has to do it RIGHT (I especially like when bands of that sound use the buzzsaw guitar tone made popular by Entombed). God Mother gets it right in almost every way.
"Eclats" Orakle
One of my early favorites of 2015. Weirdo-progressive Black Metal from France. It gets a little too much in places, but really interesting stuff overall. Some parts are comparable to Arcturus while others are more comparable to Opeth or Deathspell Omega.
"Bleeder" Mutoid Man
Stephen Brodsky has been one of my favorite musicians for many years, and I kind of suspected this was where a band of his would end up once I saw Cave In covering "Dazed and Confused" by Led Zeppelin many years ago. Nonetheless, some great stoner shredding.
"Absolution" Khemmis
I wrote this album off pretty early. Retro Classic Doom, ya know *yaaaaawn*. But when I actually listened to it I realized how great the songs were. Awesome stuff.
Non-Metal
It's 2015, Metalheads are allowed to listen to different styles of music.
Rock
"Further Out" Cloakroom
"Celestial Frequency Shifter" Anakin
"Ultraluminal" City of Ships
"The Things We Do to Find People Who Feel Like Us" Beach Slang
"The Circle Binds" Glower
"The Heart is a Monster" Failure
"Painted Shut" Hop Along
"Sun Coming Down" Ought
"Viet Cong" Viet Cong
Folk/Folkish
"Sallows" ANAMAI
"On Your Own Love Again" Jessica Pratt
"Primrose Green" Ryley Walker
Electronic
"Caracal" Disclosure
"In Color" Jamie XX
"Obsidian" Benjamin Damage
"1983" Kolsch
"Body Pill" Anthony Naples
"Fading Love" George FitzGerald
"Company" Slime
Emo/Pop Punk/Punk
"No Closer to Heaven" Wonder Years
"Summer Bones" Hit the Lights
"The Story So Far" The Story So Far
Other
"Abyss" Chelsea Wolfe
"Cranekiss" Tamaryn
"Best Blues" Small Black
"Hallucinogen" Kelela