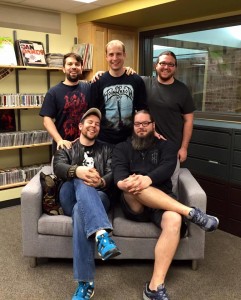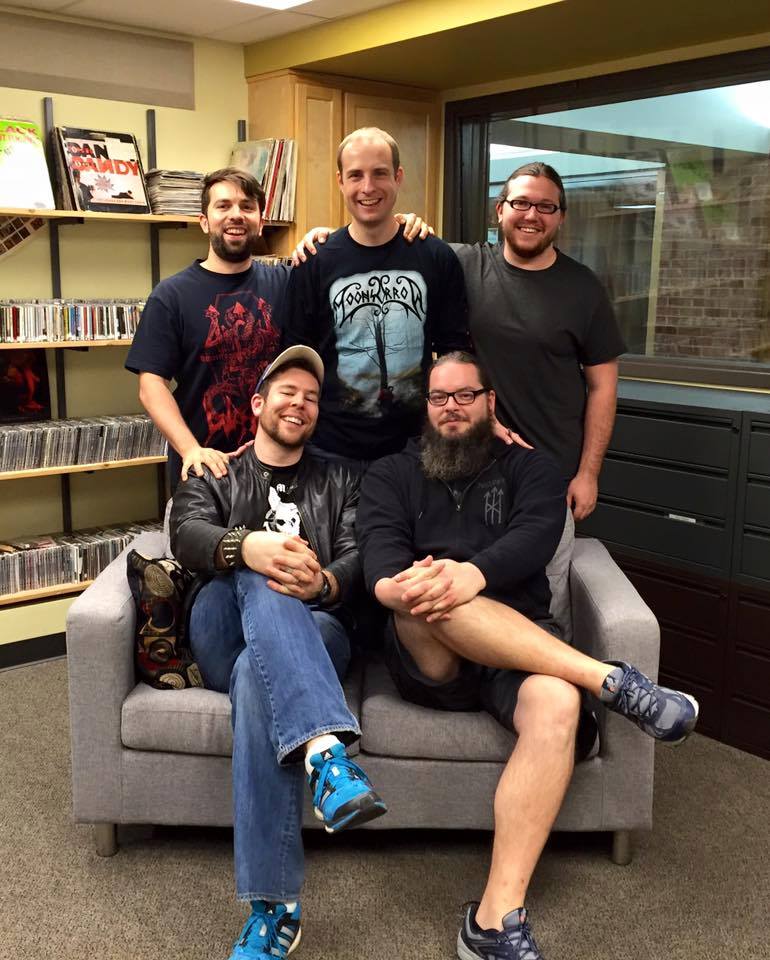 Malicious Intent is an extreme metal radio show that is broadcast from 9 PM – Midnight (CST) every Sunday on the University of Kansas' award-winning, student-run radio station, 90.7 FM KJHK in Lawrence.  It showcases the best of new and classic metal, from black, death, doom, grind, and traditional heavy metal.  If you're interested in streaming it live or checking out what else KJHK has to offer, you can go to http://kjhk.org/.
If you're a follower of KJHK, you've probably heard about Malicious Intent at one point or another.  It's been a staple of the university station for well over twenty years, which means there have been a slew of DJs who have carried the mighty torch.  These brave bastions of metal have carried that flame with extreme care and dedication towards the all-encompassing genre of metal in tandem with its ardent and vocal community and some of them can be seen pictured right.
We're proud of our station, our programming and our fanbase.  Join us for a night or two if you can!
CONTACT: https://www.facebook.com/maliciousintentradio
Recent Posts

Archives

Meta