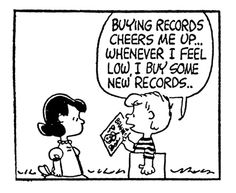 While us metal fans are simply missing out on going to shows and the community that is built into and around that ritual, the loss of revenue to local venues, staff, and musicians is already devastating music scenes across the country and the individuals involved with said music scenes.

For the time being, we're stuck with what we have. Since we're all music fans, I'd venture to say that a lot of us have been taking a helluva lot of solace in music. I know I have! Therefore, I thought it would be a good idea to ask around to see what people in the local metal scene are listening to in quarantine.

Below are lists of the albums that local musicians, sound engineers, and Malicious Intent DJs have been listening to during quarantine. Some decided to submit a straightforward list while others decided to provide some descriptions and links to Bandcamp. However, you will find Bandcamp links to all of the bands represented by each musician at the end of their respective lists. Support local artists!
Martin Bush (vocalist/guitarist of Hyborian, sound engineer at The Riot Room)
The Cure – Seventeen Seconds
Toxic Holocaust – Chemistry of Consciousness
Mark Lanegan – Straight Songs of Sorrow
King Dude – Sex
True Widow – AVVOLGERE
Peter Murphy – Deep
Drab Majesty – The Demonstration
King Gizzard and the Lizard Wizard – Infest the Rat's Nest
A Minor Forest – Flemish Altruism
Inter Arma – Sulfur English
Hyborian Bandcamp:
---
Travis Baker (drummer of Hypermortal, After Nations, Braingea, and Digester)
U SCO
I was lucky enough to play with Portland's U Sco on the last After Nations tour and they were devastatingly good. It was like Horse Lords meets Dysrhythmia? Their 2014 album TREFFPUNKT contains truly heavy and menacing instrumental math metal, while 2016's TUSKFLOWER was composed in a very short amount of time and is therefore more improvisational and sonically-varied. Both are highly recommended.




Cleric – Retrocausal
I can't say enough good things about this band. Braingea got to open for them in 2018 and I've since become a huge fan. Retrocausal is an avant-metal masterpiece that has some of the densest and most dizzying rhythmic passages I've ever heard, punctuated with psychedelic doomscapes and dark satire of musical tropes. They've become part of John Zorn's circle of musicians so be sure to check out their amazing album of Masada compositions, as well as guitarist Matt Hollenberg's other Zorn projects Simulacrum and Insurrection. Oh and his prog-neo-soul-fusion band Infinien.



Hermeto Pascoal
I've been kinda obsessed with Hermeto for a few years now. It's become comfort music to me so I've reached for it a lot during the pandemic. His stuff ranges from traditional Brazilian folk to the most avant-garde experimentalism to humorous irreverence, often within the same song. I'm mostly in it for the dense polyrhythmic grooves and complex/dissonant harmonies, but I've come to love his more beautiful and traditional-leaning stuff as well. No matter the style, something crazy happens in almost every song. I'd say some of his most "metal" tracks are:

Arapuá (1986) – https://www.youtube.com/watch?v=B6HBg2uED94

Viva São Paulo! (2017) https://www.youtube.com/watch?v=FZzmtQEXD8k

Aluxan (2002) – https://www.youtube.com/watch?v=Ga0pWhPBknc

With the absence of local shows I started listening to a lot of albums by local friends, and it's been really rewarding. Here are a few:

LuvCraf – Liturgical Sex Dances
The most recent album by Daniel Glasscock aka LuvCraf aka "Love Undulates Violently Consciousness Rises Above Fear" is unapologetically experimental. It features three very different movements that range from hauntingly beautiful electric psych-folk to Aphex-acid explorations that rise out of dark aggressive nastiness into soaring funky hopefulness. All the equipment used to make it is neatly listed on the Bandcamp.



Ask An Adult – Brainfood
This band was a Lawrence treasure. Clearly inspired by Mr. Bungle and Primus but more subtly drawing from a plethora of other influences, from punk to jazz fusion to zoophilia. Every song on this album is a hit and everything is well executed. A joy to listen to and reminisce about all the great times I had playing shows with these guys.



Hot & Ugly – Revenge of the Ugly
Another lost Lawrence treasure. Grindy punky no-wave-y power violence controlled chaos with a sense of humor. Hilarious and heavy samples are strewn throughout. I miss seeing them play live. The last couple minutes of the album is pure art.



Jorge Arana Trio – Hyaena
The Trio has been a much-needed beacon of weird music in the KC area for the last 8 years or so, and their latest album is another breath of fresh air. The jazz-rock is turned down and the heavy no-wave postpunk is turned way up. Jorge does vocals for the first time and it works really well. It's awesome and different and still comes off as sounding like quintessential JAT.



Wild Eye – Mandalas III- IV
A truly excellent psychedelic folk/rock album dripping with beauty and exploration. Wild Eye is Ross Williams who also plays in Evil Twin, but they focus more on heavy improv jams so you gotta catch em live, it's a real treat.


---
After Nations Bandcamp:
Hypermortal Bandcamp:
Braingea Bandcamp:
Digester Bandcamp:
---
Shane Murray (guitarist of They Watch Us From The Moon)
Kyuss
Because always…

https://www.youtube.com/watch?v=kl0LWZbCGBM
Monolord
To me this band has the most emotional tones. Deep brooding. But, They are my ideal type of heavy.
---
War Cloud
This is my new favorite ripping feel-good rock and roll band. Intense. tight and put together right. Love these guys.
---
Nebula
When I need to slip away into the open void of my headphone and drift past the stars its these guys.
---
Conan
When my inner Barbarian needs a soundtrack its Always Conan!
---
Samsara Blues Experiment
During quarantine we all need a little mind and body separation. This sets that mood for me perfectly.
---
Dopelord
Ummm. ya. Pass it to the left-hand side please.
---
Windhand
Just like a soft breeze in the Mountains..with a sledgehammer.
---
Mothership
This band sparks my creativity. They are like a spark plug in my engine. Cant run without one.
---
Forming the Void
Perfect fill for my quarantine void.
---
Sasquatch
I have spent a lot of time outdoors this spring during quarantine and this is why…
---
They Watch Us From The Moon's Bandcamp:
---
Ben Chipman (bassist of Existem and Marsh of Swans)
Purity Ring – WOMB
Fun poppy electronica with female vocals, might be their most enjoyable album yet.
Ulcerate – Stare into Death and Be Still
I never really vibed with this band, but this album clicked for me. Great riffs and drumming and really cool atmospheric death metal vibe.
envy – The Fallen Crimson
I don't think it's quite as good as Atheist's Cornea, but they explore some cool territory here, and I'm just always game for more envy in general.
Nine Inch Nails – Ghosts V: Together & Ghosts VI: Locusts
I was a huge fan of the original Ghosts I-IV run, so seeing two new records in the series was a pleasant surprise. Together is great for relaxing ambient stuff, and I love the spooky sound design of Locusts.
Thundercat – It Is What It Is
Thundercat's previous album Drunk made me a fan, and this seems like a miniaturized version of that in a lot of ways. Some great catchy tracks here, like "Dragonball Durag".
The Weeknd – After Hours
I've liked plenty of his previous stuff, but this feels like the most cohesive Weeknd album, with enjoyable songs from top to bottom, and some really catchy songs like "Heartless" and "Faith".
Dark Ages – Can America Survive?
I've been going through my vinyl collection while stuck at home, and rediscovered this early '10s record from a KC band playing old-school punk in the vein of the great SST bands of yore. Great energy!
Winterfylleth – The Recknoning Dawn
Here's another band that never clicked with me until I listened to their newest offering, and I'm really enjoying it. This is the kind of atmospheric black metal I like.
Intronaut – Fluid Existential Inversions
How does this band keep putting out better and better records? They had big shoes to fill after firing Danny Walker, but Alex Rudinger brings the heat, and the riffs are so good.
Burial – Satanic Upheaval
Super fun, uptempo black metal that isn't too polished and calls back to the second wave. It's refreshing to hear a band go for the throat without much thrills like this.
---
Existem's Bandcamp:
Marsh of Swan's Bandcamp:
---
Don Bailey (guitarist of Horned Wolf, owner/engineer at Pretend Machine)
Kansas
Skid Row
Bad Religion
Rainbow (like all of it)
Khemmis
Blue Öyster Cult
REM
Aldous Harding
Boston
Junius
In Flames
Fange
Between the Buried and Me
Black Sabbath
Fair to Midland
Kvelertak
Silversun Pickups
Horned Wolf's Bandcamp:
Don's production studio: https://pretendmachine.com/
---
DJ Wulf
Miles Davis – Bitches Brew
Burgûli – The Pathway Is More Clear In Darkness
Accursed Wound – Heroes Return
Ulk – This Divine Shelter
Hole Dweller – Returns to Roost
Donald Byrd – Ethiopian Knights
Apollo Brown – Clouds
Jocelyn Pook – Desh
Prince – 1999
Prince – self-titled
OM – Advaitic
The Orb – The Adventures Beyond The Ultraworld
Loreena McKennitt – The Book of Secrets
Loreena McKennitt – The Visit
Kitaro – Silk Road
Blood of the Black Owl – Blood of the Black Owl
Wu-Tang Clan – Enter the Wu-Tang: 36 Chambers
N.W.A. – Straight Outta Compton
---
DJ Evil Steve
Necros Christos
Sulphur Aeon
Obsidian Sea
Judas Priest
Comus
Linear Aspera
Minuit Machine
Hante.
Uriah Heep
Scorpions
Zachary Lucky
Orville Peck
---
DJ Judge Dredd
Tony Molina – Dissed and Dismissed
Tony Molina – Songs from San Mateo County
Oranssi Pazuzu – Mestarin kynsi
Internal Rot – Grieving Birth
Hangman's Chair – Banlieue Triste
Ulcerate – Stare Into Death and Be Still
Sutrah – Aletheia
WAKE – Devouring Ruin
SLIFT – Ummon
Downward – Downward
Fearing – Black Sand
Uranium Club – All of Them Naturals
Uranium Club – Human Exploration
Day Wave – The Days We Had
Shiner – Schadenfreude
Greg Dulli – Random Desire
Activity – Unmask Whoever
Floral – Floral
---
DJ CJ
Deathspell Omega – The Furnaces of Palingenesia
Knocked Loose – A Different Shade of Blue
Cabal – Drag Me Down
Loathe – I Let It in and It Took Everything
Holy Fawn – The Black Moon
Rolo Tomassi – Time Will Die and Love Will Bury It
Cannibal Corpse – A Skeletal Domain
Beneath the Massacre – Fearmonger
Mestis – Eikasia
Emancipator – Mountain of Memory
Suffocation – Pierced from Within
Deftones – Koi No Yokan
Oranssi Pazuzu – Mestarin kynsi
Obscura – Omnivium
White Ward – Love Exchange Failure
Ulcerate – Stare Into Death and Be Still
Freddie Gibbs – Bandana
Portishead – Dummy
Advent Sorrow – Kali Yuga Crown
---
DJ Gorn
Abysmal Dawn – Phylogenesis
Afterbirth – Four Dimensional Flesh
As I Lay Dying – The Powerless Rise
Blind Guardian – Somewhere Far Beyond
Cannibal Corpse – Torture
Corrosion of Conformity – America's Volume Dealer
Darkest Hour – Hidden Hands of a Sadist Nation
Deströyer 666 – Phoenix Rising
Gojira – Magma
Goatwhore – Eclipse of Ages into Black
The Haunted – One Kill Wonder
Mastodon – Cold Dark Place
Minor Majority – Napkin Poetry
Heroes – Willie Nelson
Reign Supreme – Testing the Limits of Infinite
Slipknot – All Hope Is Gone
Tragedy – Vengeance
Trapped Under Ice – Big Kiss Goodnight
Ulcerate – Stare Into Death and Be Still
Warning – Watching From A Distance
Strapping Young Lad – City