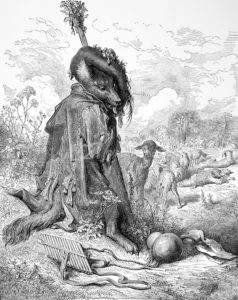 Oh man, 2017 has already come and passed!!  Not really much to say; I'm just sad that I didn't have enough time to really keep up with all the good shit that came out this year.  In the past I always kept up with the metal scene with my trusty subscriptions to Metal Maniacs (before the magazine went under… RIP!), Terrorizer, and Decibel, and blogs like Invisible Oranges and Metal Inquisition.  However, when I moved to South Korea it was obviously way too expensive to the magazines delivered to my apartment, and by the time I got an iPad and started my digital subscriptions to the magazines I had unfortunately just fallen off the wagon in terms of keeping up with shit.  For whatever reason, it just didn't feel the same reading these magazines in a digital format (although I still highly recommend people to do this, as I love these magazines and always will and hope they are still going strong 1000 years from now!) compared to when I would read these magazines while a) eating a burrito at Chipotle or b) taking a huge shit (of course).  Anyway, so I guess what I'm trying to say is that for the past few years I've just been lousy at keeping up with what's going on.
That being said, you can rest assured that this list is top-shelf shit!!  Even the dungeon synth!!
<3
---
WULF'S TOP 10 METAL ALBUMS OF 2018
10. "Deus Salutis Meae" – Blut aus Nord (France)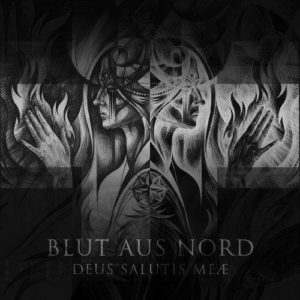 This album seems to be more about exploring nightmarish soundscapes and generating an overall sense of terror or dread (as opposed to, say, their last album, "Memoria Vetusta III: Saturnian Poetry" (2014)).  BaN's music has always made me feel like I was stuck in a spaceship and tripping wayyyyy too hard on hallucinogenic mushrooms while being lost in outer space, and this album is no exception.  It's a laugh riot!!
You can listen to and purchase this album here: https://blutausnord.bandcamp.com/album/deus-salutis-meae
9. "The Forty Five" – Cnoc an Tursa (UK)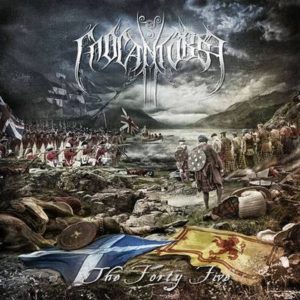 I'm surprised this record didn't get more traction this year, as this is a fantastic album!  I'm definitely not into folk metal as much as I used to be, but when you combine atmospheric folk/black metal with epic historical themes, sign me the fuck up!  I'm not too familiar with British history, but from what little research I've done about the band it looks like this is a concept album about the Forty-five Rebellion (AKA "the Jacobite Rising of 1745").  While overall the album is quite well done, I must give special mention to the track "Last of the Stuarts"!!  What a fucking jam!!  Also, that's a great album cover, too.  Based on how good this record is, I'm looking forward to checking out the rest of their (short) discography.  Watch out for these dudes in the future!
You can listen to and purchase this album here: https://apocalypticwitchcraft.bandcamp.com/album/the-forty-five
8. "Elegies of the Stellar Wind" – Evilfeast (Poland)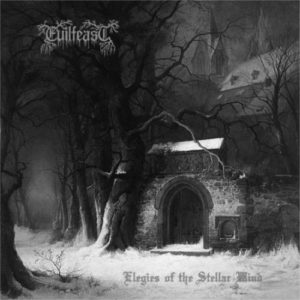 If you're ready to get down with some atmospheric melodic black metal like it's 1997, then look no further than Evilfeast's latest masterpiece!   If you're looking for something that mixes the atmosphere of Paysage d'Hiver, the triumph of (earlier) Dimmu Borgir, and the spirit of dungeon synth, then by all means check this baby out!  However, while the black metal itself on here is great, it's those keyboards that's really get me going!  Some of the passages make me feel as if I'm trapped in a majestic ice castle in the middle of a frozen forest, filled with wonder but also dangerous shit around every corner as well.  If you're unfamiliar with this band, ignore the goofy name and give it a chance!  If you like wintry atmospheric black metal then I'll bet you'll dig it!
You can listen to and purchase this album here: https://evilfeast.bandcamp.com/album/elegies-of-the-stellar-wind
7.  "Wrong One to Fuck With" – Dying Fetus (USA)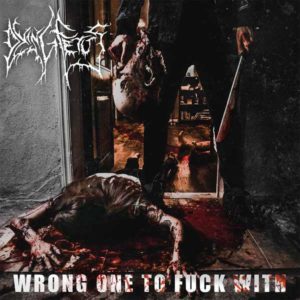 If you're looking for some good brutal death metal that also isn't afraid to bring you a healthy dose of sick slams along the way, look no further than the new one by Dying Fetus! Put this one on the next time you're destroying the gym and you'll see what I mean.
You can listen to and purchase this album here: https://dyingfetus.bandcamp.com/album/wrong-one-to-fuck-with
6. "The Lesser God" – Dumal (USA)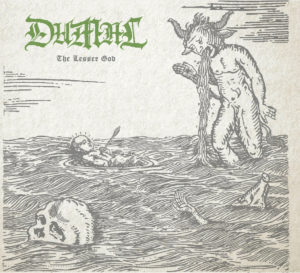 Where did these dudes come from??  This is some badass USBM that keeps it real with brilliant riffs, songwriting, and atmosphere.  Some tracks sound like Taake, others remind me of like Nachtmystium or old-school Agalloch, but these guys definitely have their own sound and it's going to be cool to see where they go from here.  Brilliant stuff!!
You can listen to and purchase this album here: https://dumal.bandcamp.com/album/the-lesser-god
5. "Verity" – Nokturnal Mortum (Ukraine)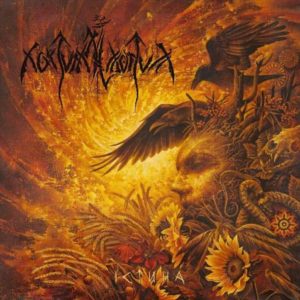 While not as good as "The Voice of Steel" (how the fuck could they ever top that album), this was still a great one and a worthy addition to the NM discography.  This record sees them explore even further into progressive/folk/melodic territory, so if you wish NM would go back into their black metal roots then you'll probably be disappointed… otherwise, enjoy it!!
You can listen to and purchase this album here: https://nokturnalmortum1.bandcamp.com/album/verity
4. "Banished from Time" – Black Cilice (Portugal)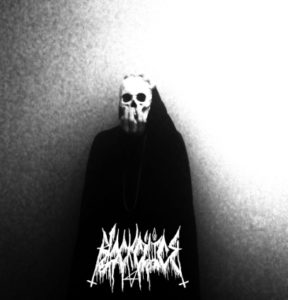 Black Cilice comes from the school of one-man black metal that is all about the atmosphere and feel of a song rather than the technical stuff like riffs, songwriting structure, etc.).
Black Cilice is way too kvlt and evil for social media, so you can check out Iron Bonehead Productions for more info if you want.
3. "Nightmare Logic" – Power Trip (USA)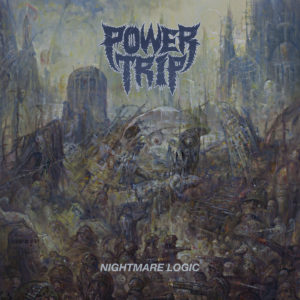 Goddamn does this album have the fucking RIFFS!!!  If you're going to work out, drink beer with your pals, kick someone's ass, etc. then this is the record for you!  There's really not much else to say, this album just kicks absolute fucking ass and if you're not into it then I just feel bad for you.
You can listen to and purchase this album here: https://powertripsl.bandcamp.com/album/nightmare-logic
2. "凶夢 (Hideous Dreams)" – 厄鬼 (Aek Gwi) (South Korea)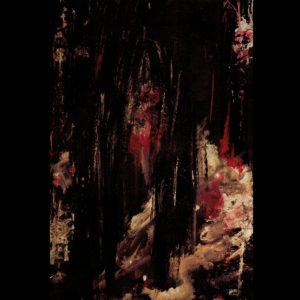 I wasn't sure if Aek Gwi would be able to pull off another amazing ritual/ambient/ doom/DSBM release (think Nortt, but with a much stronger "ritualistic" vibe and a heavy Korean/Asian influence), but here we are.  Just like with his previous record, "靈樹林 / Forest of Ghost" (2015), this one is quite a journey and really let's your imagination take you on a hell of a trip.  There's a lot going on here so you'll kind of have to listen to it yourself, but it's a brilliant amalgamation of lurching black/doom, ritual ambience, and tortured vocals (screams, ghostly croaks (kind of like the ghost in the film The Grudge (2004) or its various other sequels/incarnations), etc.).  Turn off all the lights and enjoy this one in the dark!
You can listen to and purchase this album here: https://eeriehint.bandcamp.com/album/hideous-dreams
1. "Thrice Woven" – Wolves in the Throne Room (USA)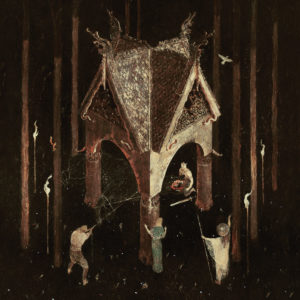 Holy shit, what a fucking album!!  As you can tell at this point, I'm pretty lazy and also fucking hate writing about music and having to describe it, so I'll just say that this is just as good as anything else WITTR have put out and I'm glad to see that they haven't lost their touch.  It's dark, experimental, haunting, esoteric, beautiful, etc.  Obviously by now you've probably determined whether you're a fan or not of these guys, and if you are then I'm pretty sure you'll love this album.  Personally, I found it to be fucking fantastic!!
You can listen to and purchase the album here: https://wolvesinthethroneroom.bandcamp.com/album/thrice-woven
---
BEST DUNGEON SYNTH OF 2018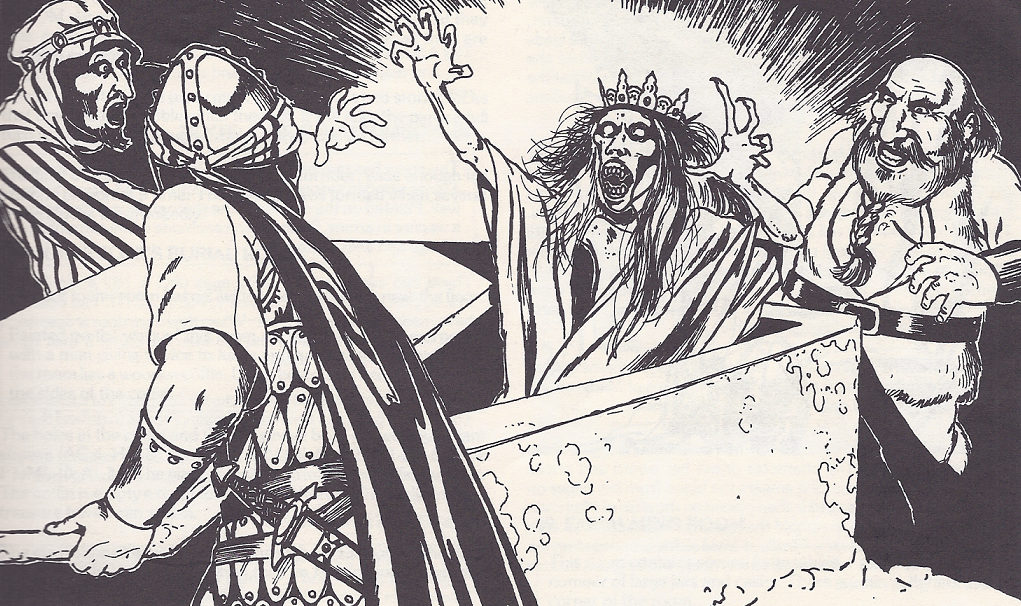 I may not have written too much in 2017 since I was so busy, but that doesn't mean I neglected to keep up with the dungeon synth scene!!
"Gil-Estel" – Thangorodrim (USA)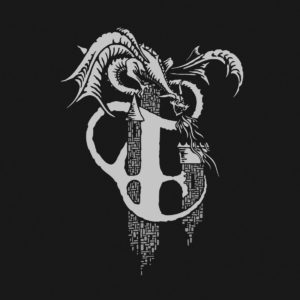 While it's not my favorite album cover of all time, I'm happy to announce that, once again, Thangorodrim hits it out of the fucking park!!  If you liked "Taur-nu-Fuin" (2016), I'd say this one is just as good in every respect!  If you haven't checked out Thangorodrim before, it's quite similar to Mortiis (Era I) and I'd say it's absolutely essential stuff for anyone who wants to see what is some of the best in neo-dungeon synth!!  Another killer release from the Deivlforst Records roster!!
You can listen to and purchase the album here: https://thangorodrimsynth.bandcamp.com/album/gil-estel
"Wizardry" – Galdur (Ukraine)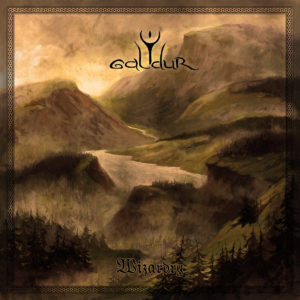 Although this isn't his debut album, Galdur is a relative newcomer to the scene, but his stuff is quite professional and high-quality!  If you're looking for a brilliant cross between Erang (see below), Lord Lovidicus, Splendorius, and (Era I) Mortiis, then this album is where it's at!!  An epic and majestic journey full of wonder!
You can listen to and purchase the album here: https://galdur.bandcamp.com/album/wizardry
"The Healing Gardens" – Foglord (UK)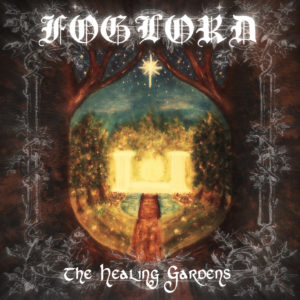 Enter into a world of melancholic beauty with the ethereal soundscapes of the mysterious Foglord!!  I've said it before and I'll say it again, Foglord is easily the most underrated DS project out there.  Check it out and you'll see what I mean!  It's brilliant stuff that really lets your mind wander.  Perfect for an RPG sesh, a mystical journey through a wintry forest, or watching late-night softcore porn on Cinemax!!
You can listen to and purchase the album here: https://foglord.bandcamp.com/album/the-healing-gardens
"Local Portal" – Hedge Wizard (USA)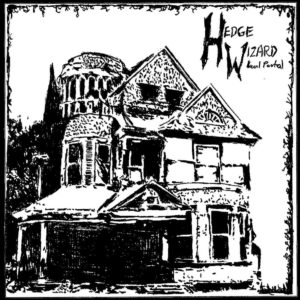 While it's quite different from the last Hedge Wizard release (2014's "More True Than Time Thought"), this is still quite a gem from 2017!  Definitely pushing the boundaries of the genre by combining dungeon synth ambience, a quasi-psychedelic atmosphere, catchy melodies and hooks, and vocals that kind of remind me a bit of "Crystal Logic"-era Manilla Road, "Local Portal" is a fun, creative little lo-fi demo that is worth checking out!!
You can listen to and purchase this demo here: https://hedgewizard.bandcamp.com/album/local-portal-demo
"King of Nothing, Slave to No One" – Erang (France)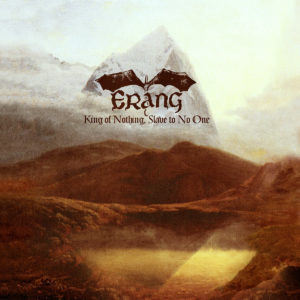 Erang is the fucking man! Although he's been experimenting a bit lately with new styles, "King of Nothing, Slave to No One" is a welcome return to the classic Erang sound that he perfected starting with "Another World, Another Time" (2014)- beautiful melodies, an enchanting atmosphere, etc.  However, that's not to say that there still isn't plenty of experimentation in terms of new ideas and approaches on this record, but it's definitely a far-cry from his retro 80s synth stuff like "ANTI FUTURE" (2016) and its follow-up, "SONGS OF SCARS" (2017).  Anyway, if you're into Erang or neo-dungeon synth, you definitely won't be disappointed with this album.
You can listen to and purchase this album here: https://erang.bandcamp.com/album/king-of-nothing-slave-to-no-one